PDM's latest product development played its part in medal-winning Olympic success
PDM's most recent, and possibly most high profil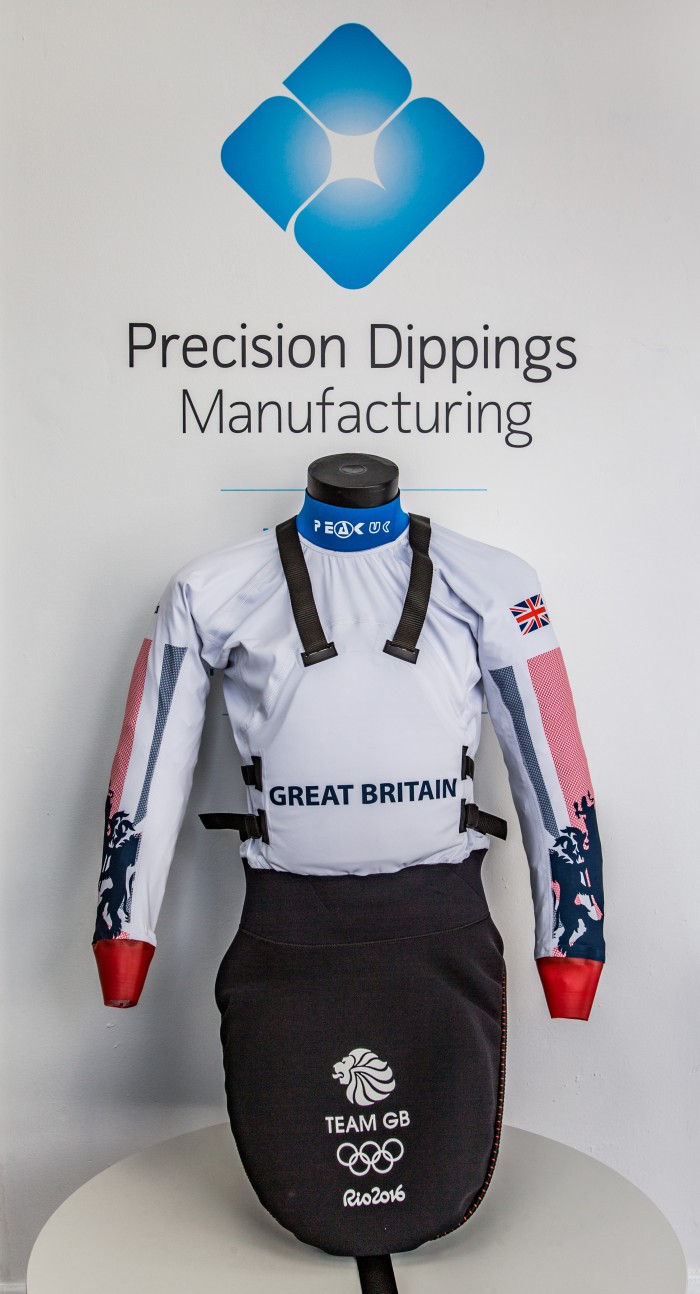 e, product took centre stage when HRH The Duke of Kent visited our offices and factory to present the Queen's Award for Enterprise and Innovation.
A display of products made by PDM to illustrate our innovative techniques included a dry-top worn by Team GB medal-winning kayakers and canoeists during the Rio Olympics. We provided the wrist and bicep seals for the tops – a key component in keeping it 'dry'.
The top and accompanying photo of it being used was an image everyone could relate to and perfectly demonstrated how effective, versatile and essential PDM products are.
The dry-top was loaned to us by world-leading kayaking clothing and equipment manufacturers, Peak UK, which provided items of Team GB clothing. Peak UK needed water tight seals for the dry tops in the right red colour to match the Team GB uniform. A tight schedule meant PDM had just two weeks to perfect the product.
Chris Prickett, General Manager, said: "We sell thousands of water tight seals for clothing but usually in black, so getting the colour just right in the time available was the challenge. We are particularly proud of these seals and it was so exciting to have been a part of Team GB's medal winning Olympic success. We'd like to thank Peak UK for sending the dry top for the display, it was the perfect product to show off what we do, not just during the award ceremony but in all the publicity. It's a product people immediately understand."
Previous news story
|
Next news story