About Us
Dip into half a century of experience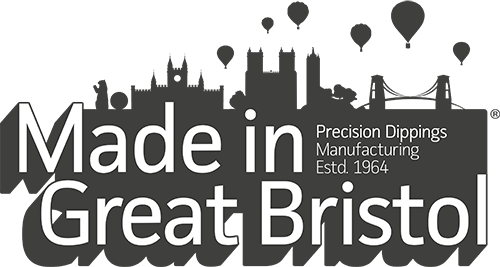 We've been making bespoke dipped rubber products for a range of industries since 1964.
Using our dip moulded components, we manufacture custom-made products in the UK for companies around the world.
It's made us a trusted supplier to sectors that include the military, emergency and rescue services, medical and marine.
So the only thing that rivals the quality of our materials is our service.
Precision Dippings is a UK-based family-run business in Yate, near Bristol experienced in rubber product design and latex products (as well as non latex products) for industry sectors including medical, veterinary, automotive, fire safety and marine.
From the drawing board, to material selection, to creating tooling, to prototype development and final production, we're a hands-on, experienced dip mouldings and rubber products manufacturer committed to customer satisfaction. We're proud of our strong customer relationships and the high quality of our manufacturing and service.
Did you know? We were the company that put the s-t-r-e-t-c-h into the original Stretch Armstrong toy.
We are constantly researching new materials, tooling, dip mould and manufacturing processes – to ensure product quality and competitive pricing.