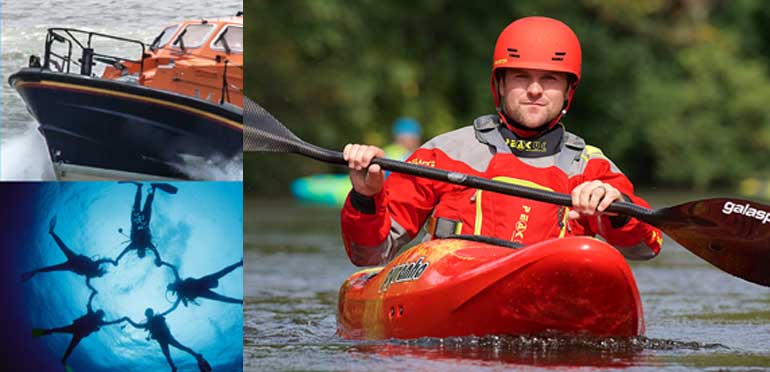 Marine
Dry and mighty.
Our dry suit seals help protect people involved in water sports, military and commercial activities around the world.
As well as our standard latex rubber seals, we've developed heat weldable seals and our new Nduraseals.
So whether it's for a dry suit, a survival suit, a smoke escape hood or a jacket for kayaking, our seals give you the performance you need.
We supply watertight drysuit seals and drysuit gaskets to a global customer base.
Our wrist seals and latex neck seals are used extensively by manufacturers of high performance drysuits and protective clothing.
We work with designers of marine apparel, as well as the Armed Services; emergency and rescue services; and oil companies
We stock the following products:
◆ Standard latex seals
◆ Heat weldable seals
◆ NDuraseals
◆ Diving gloves
◆ Diving hoods
Full technical information and range in our drysuit seals catalogue.