Queen's Award for Enterprise: Innovation
Precision Dippings
Manufacturing
Awarded
the Queen's
Award
for Enterprise:

Innovation 2016.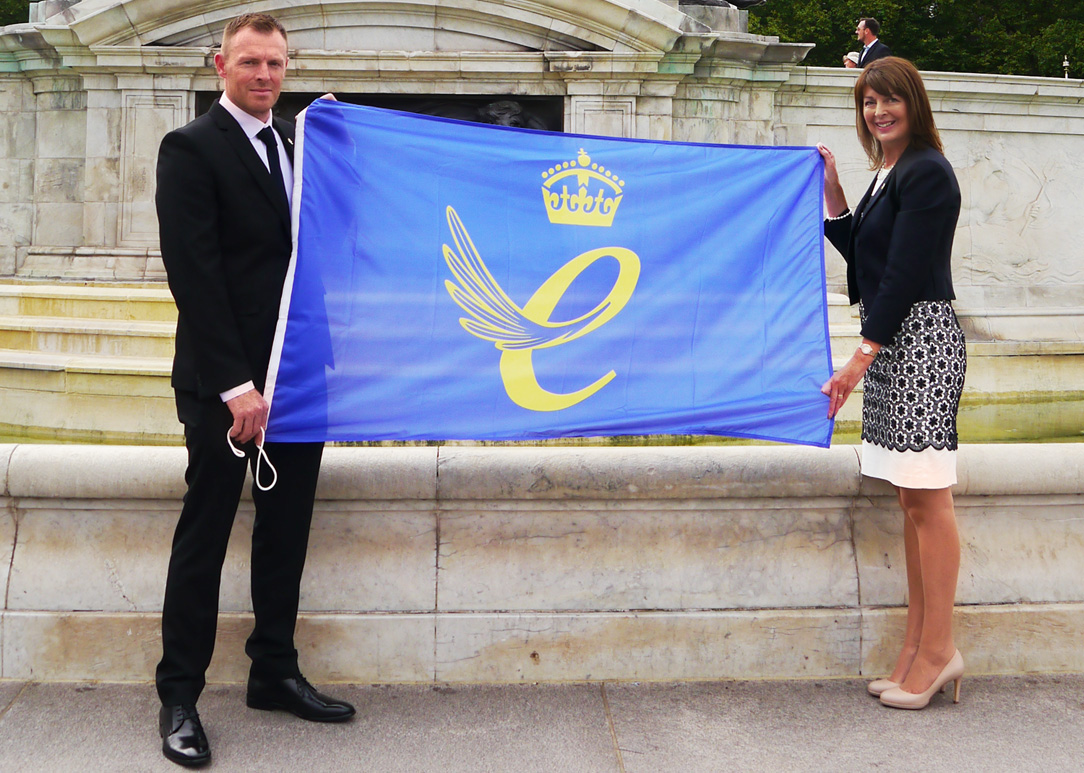 Our award, in the innovation category,
was for the development of our Bloccs'

waterproof cast and wound dressing

protectors – the first consumer product
to
be designed, manufactured and
marketed
by Precision Dippings
Manufacturing.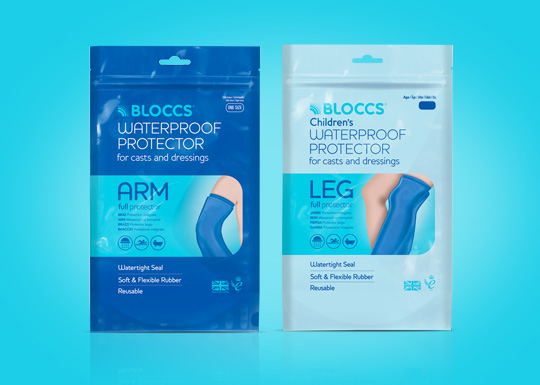 The Queen's Awards for Enterprise are
for outstanding achievement by UK

businesses in the categories of:
innovation,
international trade,
sustainable development
and
promoting opportunity through social

mobility. The selection process is
rigorous
and highly competitive and
each award is
valid for five years.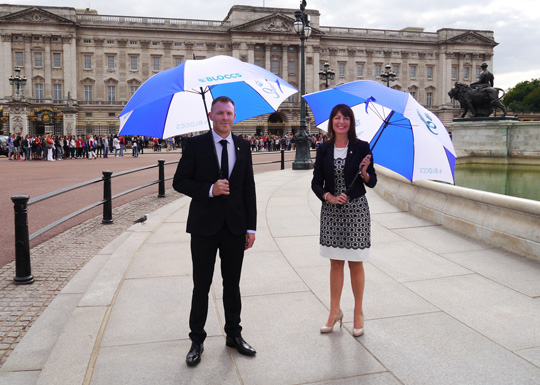 Queen's Award winners are invited to a
Royal reception at Buckingham Palace,

hosted by Her Majesty the Queen.
Our
directors Doug King and Kate Richards

went along – very proud to have
received
such an incredible honour.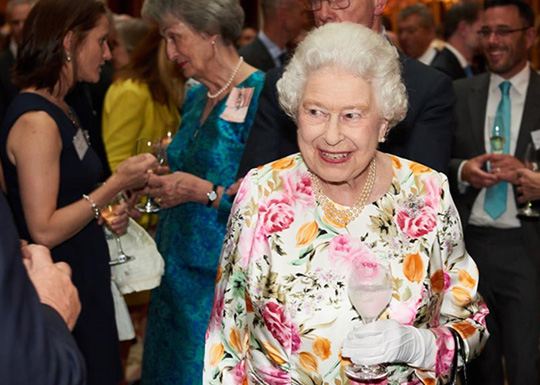 HRH The Duke of Kent visited our

offices in Yate to present the award.
He was joined by the High Sheriff of

Gloucestershire Countess Bathurst,

Mayor of Yate Councillor Tony Davis
and
other invited guests – all of whom
had a
tour of the factory and met our staff.
A
very memorable occasion that we
were
all thrilled to be part of.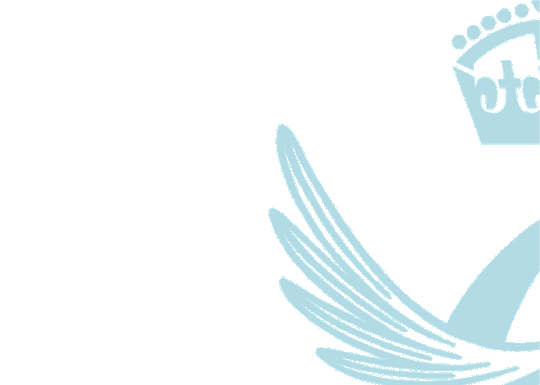 "We were delighted when the

Lord Lieutenant of Gloucestershire,

Dame Janet Trotter, described our

Queen's Award for Enterprise:

Innovation as an 'Oscar of the

business world'."
Doug King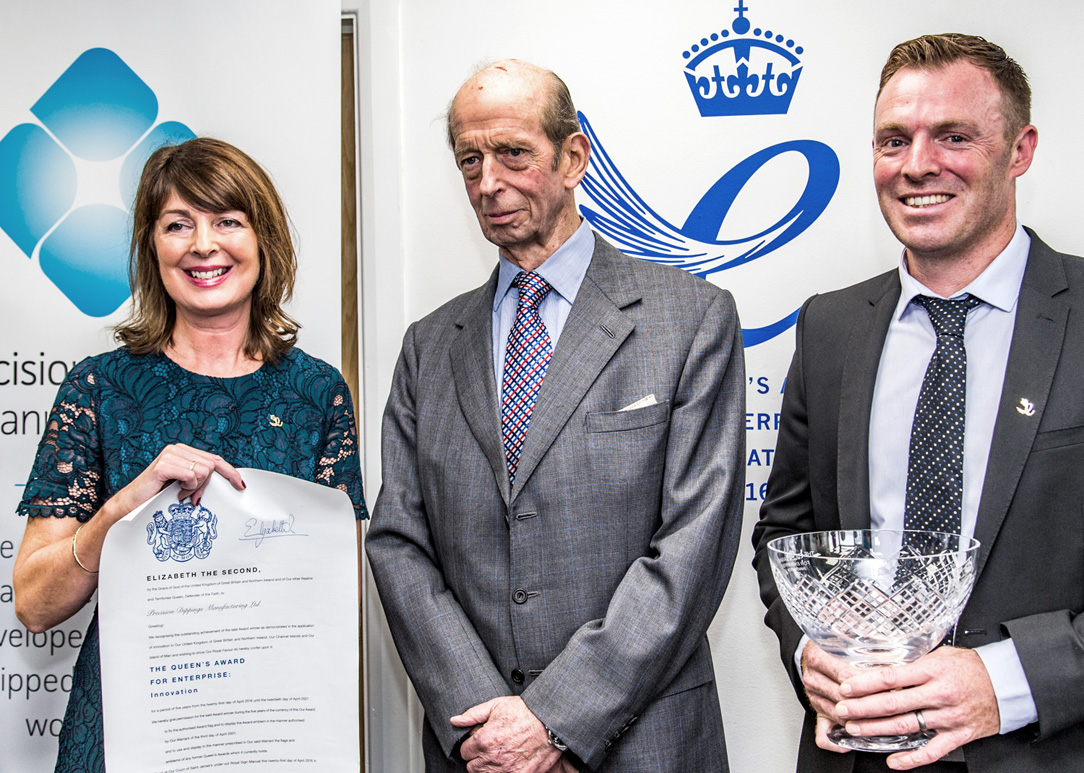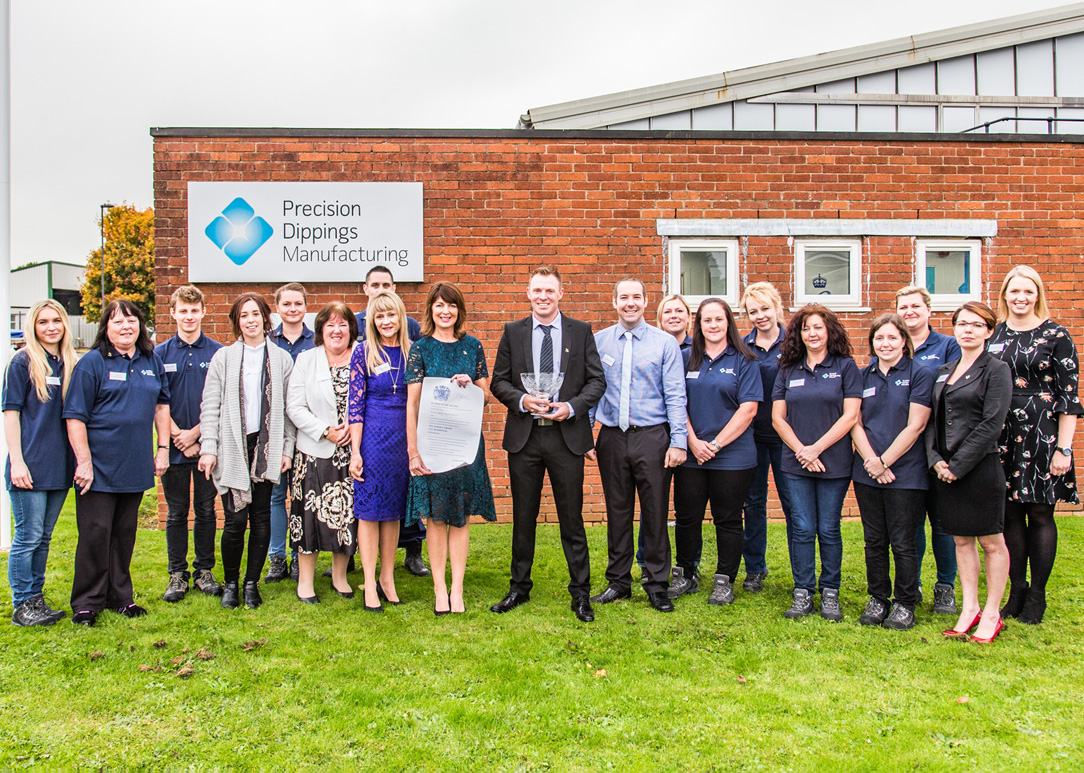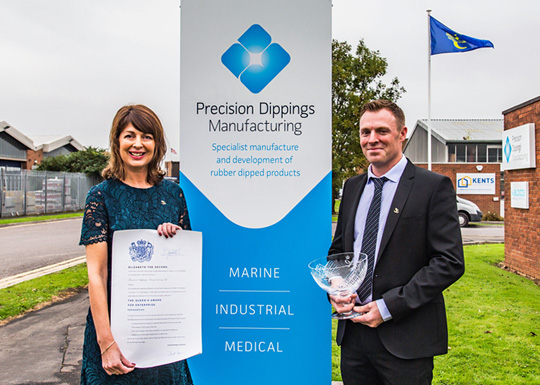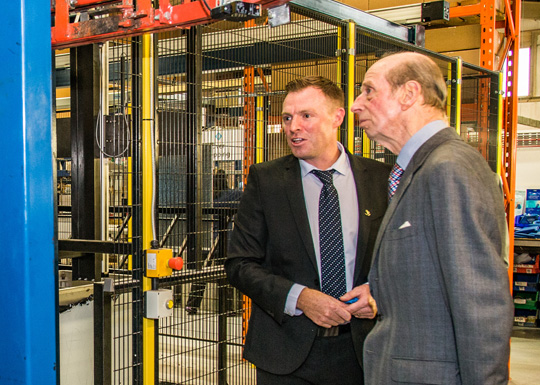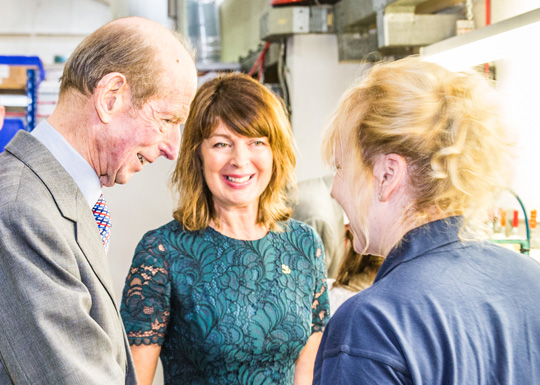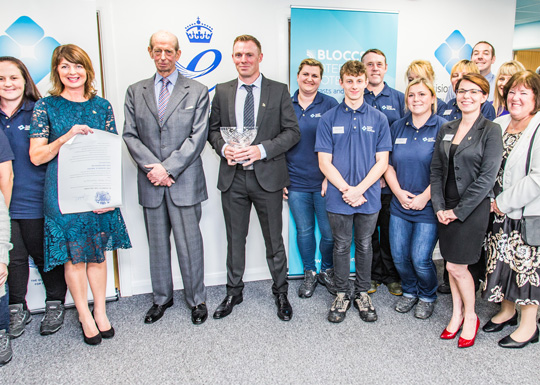 Winners are able to fly the Queen's Award
flag from their main office, use the
emblem
on their marketing materials and
are
presented with a commemorative
crystal
bowl and a Grant of Appointment.

Bloccs have recently upgraded all

packaging to feature the award.